April 15, 2018
Many thanks to Pastor Dennis Cariker for bringing God's word
to Heartland this morning. Dennis spoke on
Are You a Peace Maker or a Peace Taker?
Matthew 5 (KJV)
9
Blessed are the peacemakers:
for they shall be called the children of God.
Matthew 5 (MSG)
9
"You're blessed when you can show people how to cooperate
instead of compete or fight.
That's when you discover who you really are,
and your place in God's family.
3 Different groups of people:
Peace-makers
Peace-keepers
Peace-takers
What does the Bible say about peace?
Old testament word for peace is Shalom

Isaiah 54 (KJV)
10 For the mountains shall depart, and the hills be removed;
but my kindness shall not depart from thee,
neither shall the covenant of my peace be removed,
saith the Lord that hath mercy on thee.
Isaiah26 (KJV)
3 Thou wilt keep him in perfect peace,
whose mind is stayed on thee: because he trusteth in thee.
The New Testament Greek word for peace is Eirene

John 14 (KJV)
27

Peace

I leave with you,

my peace

I give unto you:
not as the world giveth, give I unto you.
Let not your heart be troubled, neither let it be afraid.

Philippians 4 (KJV)
4 Rejoice in the Lord always: and again I say, Rejoice.
5 Let your moderation be known unto all men. The Lord is at hand.
6 Be careful for nothing; but in every thing by prayer and supplication
with thanksgiving let your requests be made known unto God.
7 And the

peace of God

, which passeth all understanding,
shall keep your hearts and minds through Christ Jesus.
Shalom and Eirene do not mean peace at any cost.



Matthew 10 (KJV)
34
Think not that I am come to send peace on earth:
I came not to send peace, but a sword.
35 For I am come to set a man at variance against his father,
and the daughter against her mother,
and the daughter in law against her mother in law.
36 And a man's foes shall be they of his own household
The Bible talks about a number of types of

Peace

:



Redemptive peace

-Romans 5 (KJV)
1
Therefore being justified by faith,
we have peace with God through our Lord Jesus Christ.



Sanctified Peace

-Romans 8 (ERV)
6 If your thinking is controlled by your sinful self,
there is spiritual death. But if your thinking is controlled by the Spirit,
there is life and peace.
Witnessing peace
-Romans 10 (NIV)
15
And how can anyone preach unless they are sent? As it is written: "
How beautiful are the feet of those who bring good news!



Testifying peace

-Romans 14 (NIV)
19 Let us therefore make every effort to do what leads to peace
and to mutual edification.



Victorious peace

-Romans 16 (NIV)
20 The God of peace will soon crush Satan under your feet.
The grace of our Lord Jesus be with you.
What's the difference between
a Peace-keeper and a Peace-maker?
Matthew 7 (NIV)
3
"Why do you look at the speck of sawdust in your brother's eye
and pay no attention to the plank in your own eye?
4
How can you say to your brother, 'Let me take the speck out of your eye,'
when all the time there is a plank in your own eye?
5
You hypocrite, first take the plank out of your own eye,
and then you will see clearly to remove the speck from your brother's eye.
Jesus ask us to be Peace-makers not Peace-keepers
Colossians 1 (NIV)
19
For God was pleased to have all his fullness dwell in him,
20
and through him to reconcile to himself all things,
whether things on earth or things in heaven,
by making peace through his blood, shed on the cross.
21
Once you were alienated from God and were enemies in your minds
because of your evil behavior.
22
But now he has reconciled you by Christ's physical body
through death to present you holy in his sight,
without blemish and free from accusation.
John 1 (ERV)
12 But some people did accept him. They believed in him,
and he gave them the right to become children of God.
13 They became God's children, but not in the way babies are usually born.
It was not because of any human desire or plan.
They were born from God himself.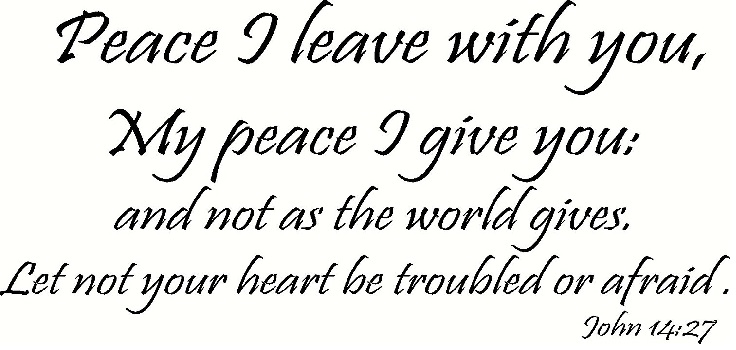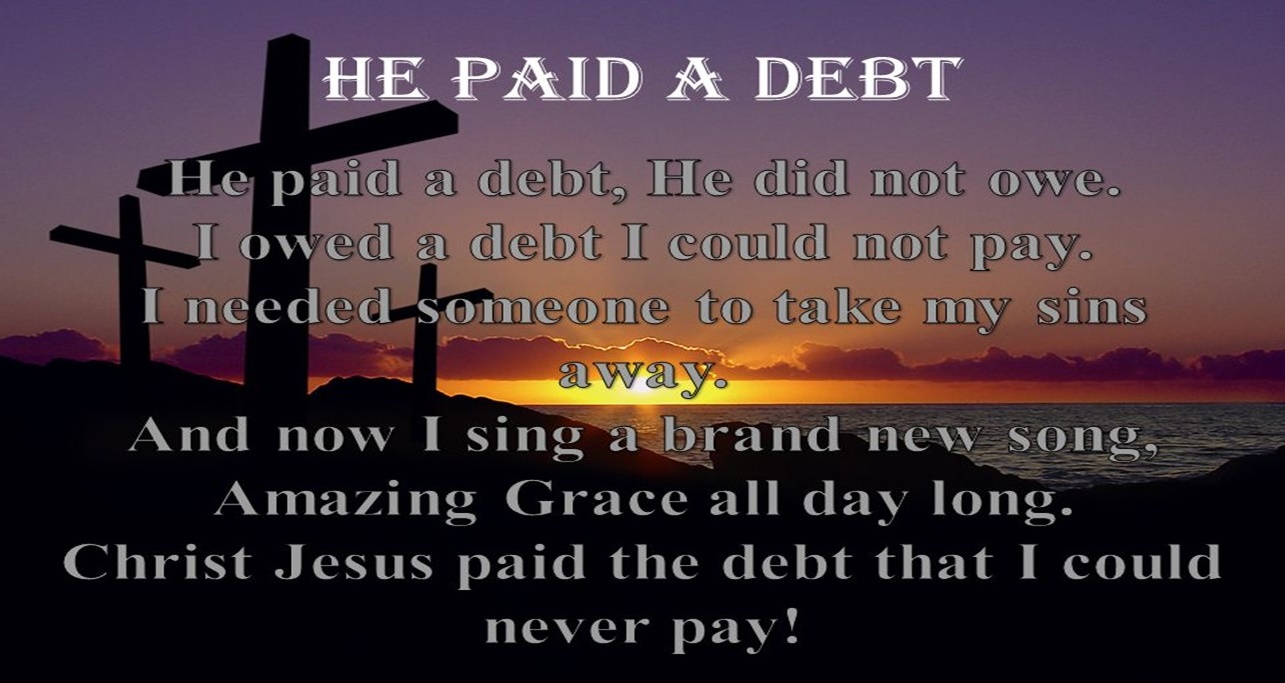 1 Corinthians 11 (NIV)
23 For I received from the Lord what I also passed on to you:
The Lord Jesus, on the night he was betrayed, took bread,
24 and when he had given thanks, he broke it and said,


"This is my body, which is for you; do this in remembrance of me."


25 In the same way, after supper he took the cup, saying,
"This cup is the new covenant in my blood; do this,
whenever you drink it, in remembrance of me."
26 For whenever you eat this bread and drink this cup,
you proclaim the Lord's death until he comes.